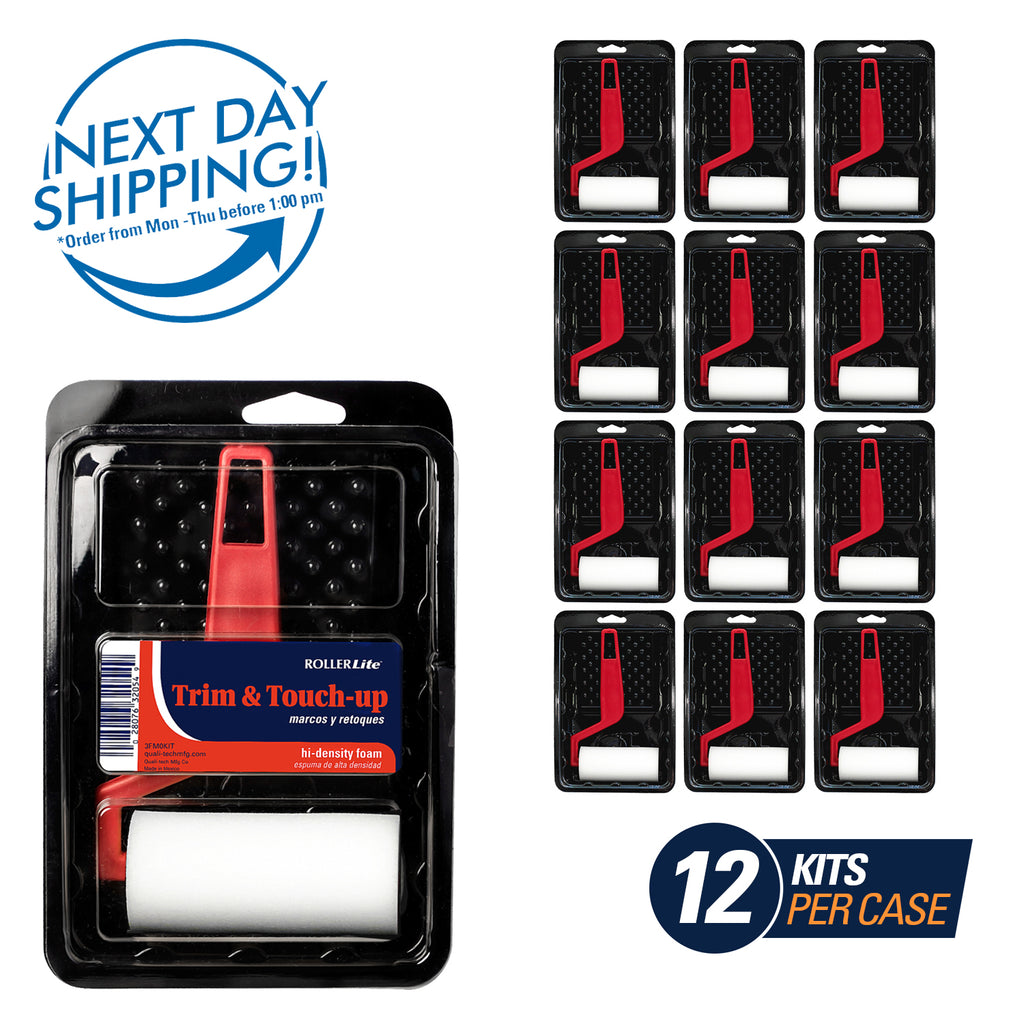 RollerLite®
Trim & Touch-Up™ - 3" - Mini Roller Kit - High Density Foam - 3 Pc
SKU:
---
RollerLite® Hi-Density Foam™ mini roller is lint free providing a smooth, seamless finish. Perfect for smooth surfaces such as doors, trim and cabinets. Compatible with most latex and oil based paints and stains. Paint tray is releasable, perfect for keeping unused paint. Paint roller compatible with a 3" single-wire frame.

Includes:
- 3" White Foam Roller Cover.
- Roller Handle.
- Black Plastic Tray.
- Lid.
AVAILABLE SIZES:
---
More from this collection